Call for your free consultation today
416.616.3612
Imagine...

Wake up in the morning always looking your best ... say good-bye to the hassle (and the expense) of eyeliner, brow pencils or lipstick forever ...

Have more time to do the things you like rather than going through the ordeal of putting on make-up ... being confident you are always putting your best face forward.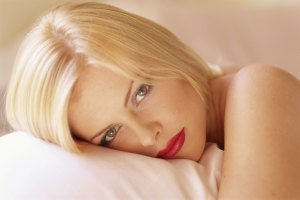 Permanent makeup, also know as micropigmentation, is the deposit of natural or cosmetic pigments into the skin. This process helps to define and enhance a person natural features without the use of regular makeup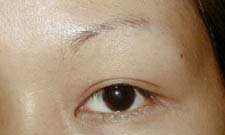 before eyebrows and eyeliner


after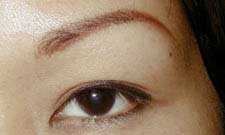 CURIOUS BUT NOT SURE?
Call us with your questions!
We love to educate our clients.





LOOKING GREAT without looking like you just rolled out of bed is what PERMANENT MAKEUP IS ABOUT

Whether you wear makeup or not, you can feel great and be confident you are always putting a YOUTHFUL and VIBRANT face forward WITHOUT DOING A THING....24hrs a day

OUR MOST POPULAR REQUESTS:
EYELINER: 10X'S BETTER THAN COSMETIC EYELINER!
You'll be surprised how lovely your eyes will be with subtle, but artistic definition. Soft, smudgy, thick or thin, you decide.
A fine, soft natural line can be created to add depth and definition to the eye and to make lashes appear thicker. The starting and ending point, color and thickness are a matter of individual preference.

EYEBROWS: DON'T MAKE THE MISTAKE OF UNKEPT BROWS! THE PERFECT SHAPE AND SUBTLE FILL WILL CHANGE YOUR ENTIRE LOOK. Pick up any woman's magazine and notice what all the models have in common: beautifully shaped eyebrows that frame their face elegantly.
Soft and suble, with artistic definition, the shape of your brows determines your natural expression and opens up your eyes.
Permanent brow make-up is an ideal solution for women whose brows are sparse, uneven, too short, or for those whose brows are very light in color.

LIP COLOR/LINER: THE SEXIEST FEATURE ON A WOMAN'S FACE
A natural-looking shade or a more dramatic blend of color can enhance a your pucker and communicate youth and passion with a look that lasts all day, every day.
Lipliner and lip color are the perfect solution to reshape uneven lips, for making the lips appear larger and fuller, and for covering scars.







What people are saying:
"I usually don't wear any makeup so l opted for the subtle definition of the eyebrows and lash definition. Now people tell me I look younger but they can't figure out why." -Mia, Toronto

"I've always depended on makeup because my face looks so "dull" without it. I wanted to see my features without having to transform myself. Now, when I wake up, I look great!" -Laurie, Oakville

"I was afraid it was going to hurt, instead it felt like I was getting my eyebrows plucked. -Samantha, Toronto

"Everyday, I had to draw on my eyebrows because I hardly had any hairs. It was so hard to get them even. Thanks for giving me back the great shape and definition I used to have." -Barbara, Missisagua

"I'm a fair-skinned blond so my eyebrows and features blend into my complexion. I looked so pale without makeup so this was such a great solution for me. All I use now is mascara. -Cynthia, Toronto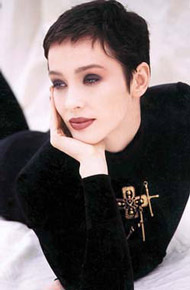 Delicate Details Permanent Makeup Artistry
1001 Bay Street
Toronto, ON M5S3A6

Call for your free consultation today
416.616.3612